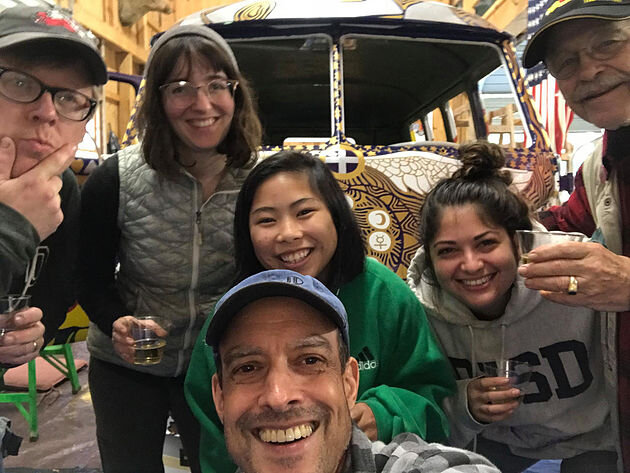 Working on the Woodstock Light Bus (October 2018)
I got the great opportunity to work on the recreation of the famous Woodstock Light Bus as a painter! It was a wonderful time learning about the importance of the bus and the unity it represents.
Still Buffering T-Shirt (June 9, 2018)
In honor of Maximum Fun's podcast, Still Buffering, and its inspirational episode on LGBTQ+ pride, I drew a digital piece to thank the sisters for spreading positive messages to the world. Soon after, they asked if they could have the drawing turned into merch! All proceeds will be going to The Trevor Project. A link is attached to the photo.